About Us
We are "BON ENGINEERS", the leading manufacturer, exporter and supplier of all mechanical parts. Some of our products include Engine Parts, Tractor parts, Brass parts, Bearings, Gears, Hydraulic parts, Fasteners, Two Wheeler Spare Parts, Flanges, Valve Lifter, Springs etc. With impeccable quality checking and use of pure raw material, our products runs with ease in the market place. We also accept the drawing of the customer and according to that drawing, we develop their products.

Since our inception in 1998, our products are believed to be the best in the market place. The years of experience in this field have made us mature enough to understand the market necessity and come up with best suitable products for our clients. With export markets in poland, UK, USA, Turkey, Singapore, Malaysia, Sudan, U.A.E. etc tells the story of our visibility around the globe. Special price quotations are available for volume business or to meet competition. Contact our sales department.
Quality Policy :
Quality is never an accident; it is always the result of pure intention, sincere efforts, intelligent direction and skillful execution. Quality is everyones responsibility. Every one and everything can be improved. Improvement has no limits. Quality means doing it right when no one is looking. We carried out all the inspection & testing parameters which is necessary for the raw material as well as finish good. The company has highly qualified & experienced staff and thus the quality procedure is followed at each stage of manufacturing. The well equipped & modern plant covers raw material testing facilities & instruments to control the quality at its highest level.
Customer Satisfaction :
We are committed to satisfy the needs and expectations of the customer by manufacturing and supplying all the mechanical parts of stated quality, timely delivery and reliable services at all times. We always aim to give zero defect products to our customers. We always believe in continues improvement in our products keeping in view of customer's requirement. All products undergo various inspection stages during production process and final inspection.
OUR MISSION:
To grow and creat value by supplying unique and innovative automotive products to our valuable customers. We conduct our business in a socially responsible and ethical manner. We respect the law, support universal human rights, protect the environment and benefit the communities where we work.
OUR VISION:
To achieve one Star Export House Status from Government of INDIA before the current policy FTP 2015-2020 ends.
OUR VALUES: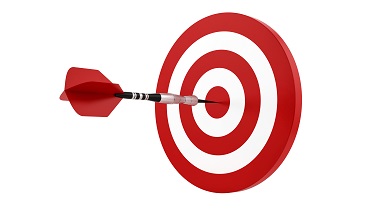 Our values are part of our DNA. They guide the way we work with our customer. Through integrity, accountability, passion, humility, simplicity and a focus on success. we have created a mechanical company where ideas can blossom, people can thrive and success can flourish.