About Us
Dr Prabhakar Shukla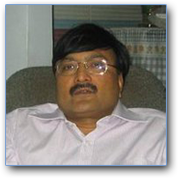 Consultant Surgical Gastroenterologist
Qualifications
MBBS – R N T Medical College, Udaipur, Rajasthan University
MS (General Surgery) – From B.J.Medical College, Gujarat University
FRCS – From Royal College of Edinburgh , United Kingdom
DMAS, FMAS – From WALS
Bio sketch
Gastroenterology In Ahmedabad, Gastroenterologist Doctors In Ahmedabad,Gastroenterology In Ahmedabad, Gastroenterologist Doctors In Ahmedabad,Gastroenterology In Ahmedabad, Gastroenterologist Doctors In Ahmedabad,Gastroenterology In Ahmedabad, Gastroenterologist Doctors In Ahmedabad,Gastroenterology In Ahmedabad, Gastroenterologist Doctors In Ahmedabad,Gastroenterology In Ahmedabad, Gastroenterologist Doctors In Ahmedabad,Gastroenterology In Ahmedabad, Gastroenterologist Doctors In Ahmedabad,Gastroenterology In Ahmedabad, Gastroenterologist Doctors In Ahmedabad,Gastroenterology In Ahmedabad, Gastroenterologist Doctors In Ahmedabad,Gastroenterology In Ahmedabad, Gastroenterologist Doctors In Ahmedabad,Gastroenterology In Ahmedabad, Gastroenterologist Doctors In Ahmedabad,Gastroenterology In Ahmedabad, Gastroenterologist Doctors In Ahmedabad,Gastroenterology In Ahmedabad, Gastroenterologist Doctors In Ahmedabad,Gastroenterology In Ahmedabad, Gastroenterologist Doctors In Ahmedabad,Gastroenterology In Ahmedabad, Gastroenterologist Doctors In Ahmedabad,Gastroenterology In Ahmedabad, Gastroenterologist Doctors In Ahmedabad
Dr Prabhakar Shukla is chief Consultant at Geetanjali Surgical hospital since 1992. During the period of 2000 to 2011 he was working in UK and India. During this he was trained at very reputed UK hospitals like University College Hospitals London (Foundation Trust), Hammersmith and Charing Cross Hospital - Imperial College Healthcare, Whips Cross Hospital London, Central Middlesex Hospital London, North Middlesex Hospital London, and Barnet General Hospital, Medway General Hospital (Foundation Trust).
Dr Shukla trained as a G. I. surgeon completing a Fellowship from UK and worked as a Consultant in UK and K.S.A for 5 years. In addition he trained as a minimally invasive surgeon completing a Diploma in Minimal Access Surgery and Fellow in Minimal Access Surgery. Dr Shukla has performed many thousands of endoscopy and many General & Gastrointestinal Open and Laparoscopic procedures from simple diagnostic procedures to complicated ones such as Lap-cholecystectomy, Lap-appendicectomy, Lap hernia repair, diagnostic laparoscopy; well worth at Lap-colorectal resection, Lap-colostomy, Lap-oesophagogastric resection, Lap and open Liver resection, pancreatic psuedocyst drainage, gastric balloon, bypass and gastric sleeve resection for obesity.
He is well versed with diagnostic and therapeutic Upper and Lower GI endoscopy encompassing gastroscopy, colonoscopy and flexi sigmoidoscopy. His teaching experience includes as lecturer at B.J Medical College Ahmadabad and teaching MBBS and FRCS doctors in KSA and UK.